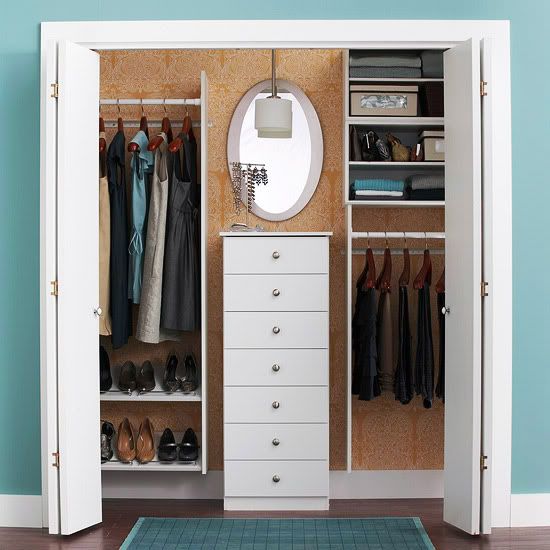 I
nstalling a closet system is one of the most effective organizing projects that I have done for myself. A daunting task? Yes indeed, but it is totally worth it. These unique closet systems are effective in their own way. This is how it works:
♥ The first closet allows you to have the clothes and accessories you wear most readily available
♥ The second closet can function as a dressing area, and of course, add a floor-length mirror
♥ The third closet is for those of you with a budget to build your dream closet. It allows for maximum storage options
♥ The fourth closet is great for the handy woman. Installing your own custom shelves will allow you to fit it to the specific needs of your space
♥ The fifth closet has double rods. This is ideal for smaller closets
♥ The sixth closet features cubicles. The possibilities are endless when dealing with cubicles...Stacking your things vertically enables a generous amount of clothing to be stored
I hope you were inspired.
.