T

aking inspiration from this 1993 Photoshoot with Tyra Banks I did my own interpretation of their stye. I used a crop top, and lots of color pop. Also if you want to do nineties you can't go wrong with gold hoops.
Another thing I love about the nineties were all the beautiful range of colors women would wear. It all made the world seem like a happier place. After all, colors can have an effect on your mood.
T
his fit was inspired by Paris Street fashion. I added my own touch by classing it up with nude pumps and rocking out with my natural fro. It has such a rock and roll vibe, hence the name Rock Star Chic.
I have been busy trying to figure out how I am going to get the money to study abroad in Paris this September. It's 6,750 more than what I have now. I continue to go over different scenarios that help me get the money. Do you guys know of any good ideas that I can try?
(Wearing: Forever21 T Vintage shirt, Express Graphic pencil skirt, Forever21 Necklaces, Aldo Nude Shoes, MAC Lipstick, MAC Lipglass)
T
he last picture is a clear look into my world right now. Ever heard of Maslow's Hierarchy of needs? Google it. My Maslow's Hierarchy of needs is being met, up until the second step. The second step is safety, which in my case is about security of employment and resources. It doesn't help that my mind is playing tricks on me, one moment I'm fine with my job, then I'm panicking about what I'm going to do next. I am using my fashion as a example of my feelings with this situation. I have on all black because I feel dark and gloomy about everything, however the rainbow colored sweater represents a brighter day and all the great things I have going for me now. The sweater overpowers the all black ensemble and makes it more fun, don't you agree?
At the end of the day focusing on things that really matter, makes all the blemishes seem so small. Lesson: Don't sweat the small stuff, life is short.
(Wearing: Mom's old dress, Leggings: French Connection Sweater: Local thrift store Shoes: Bakers Necklace: Forever21 Leather jacket: Armani Exchange)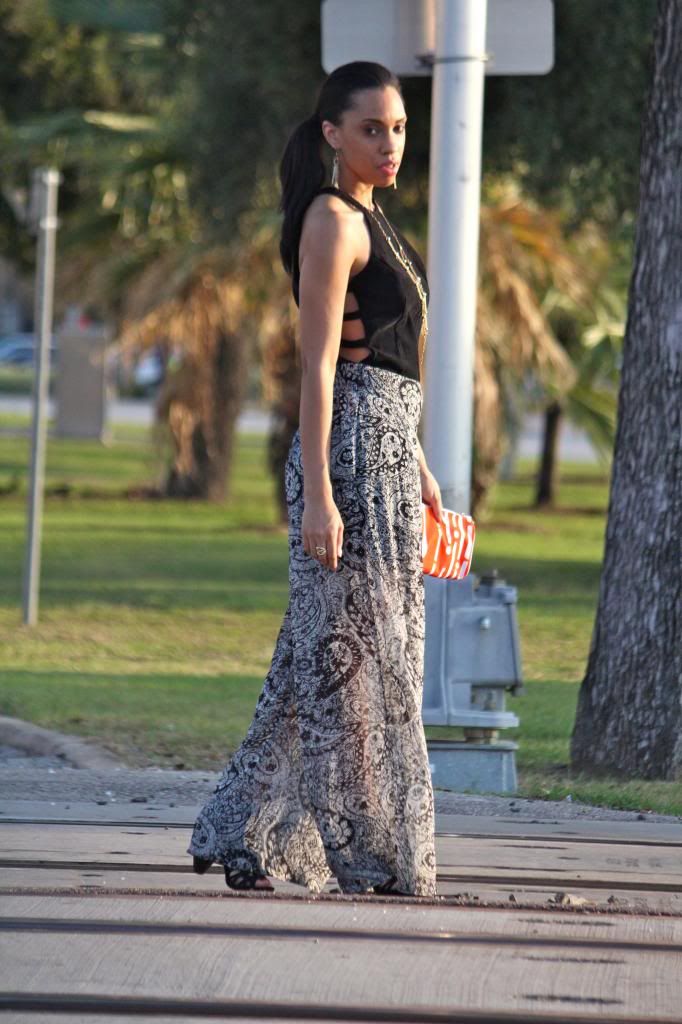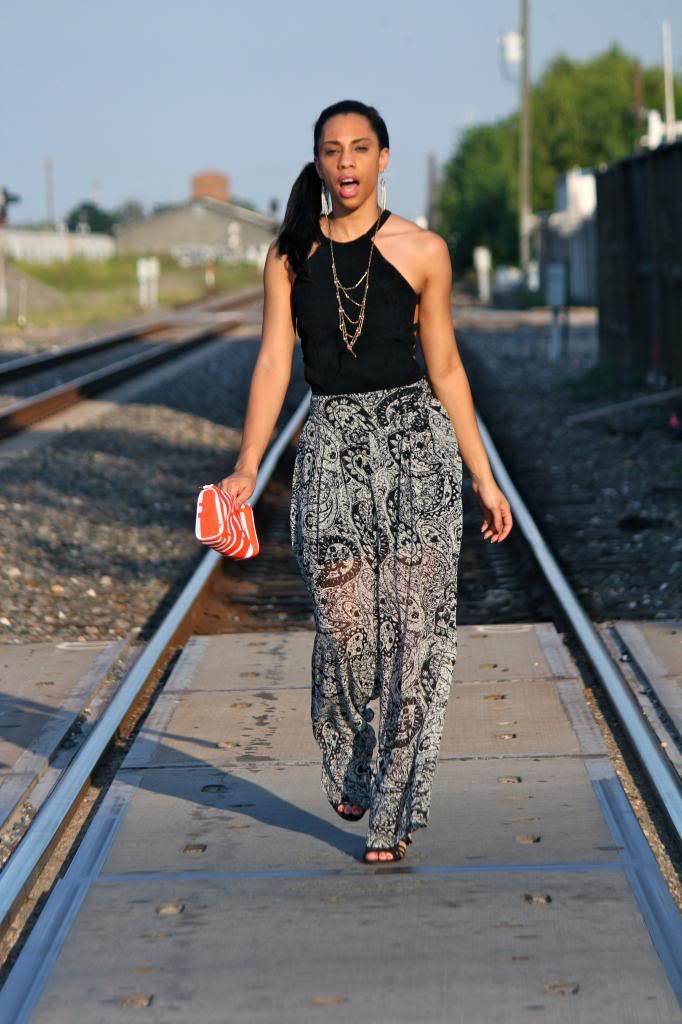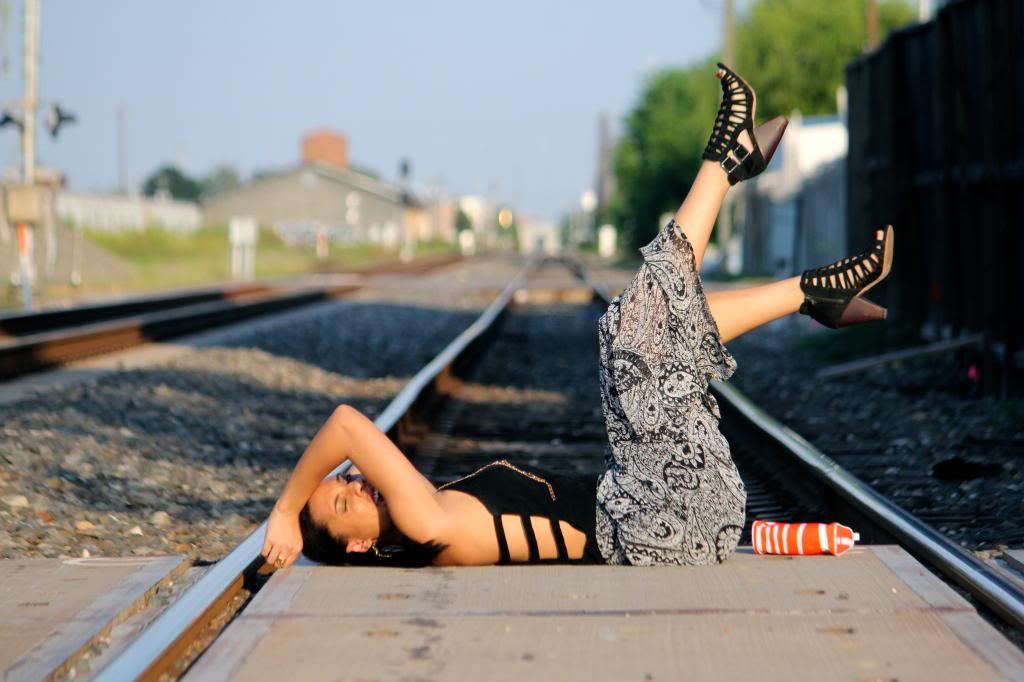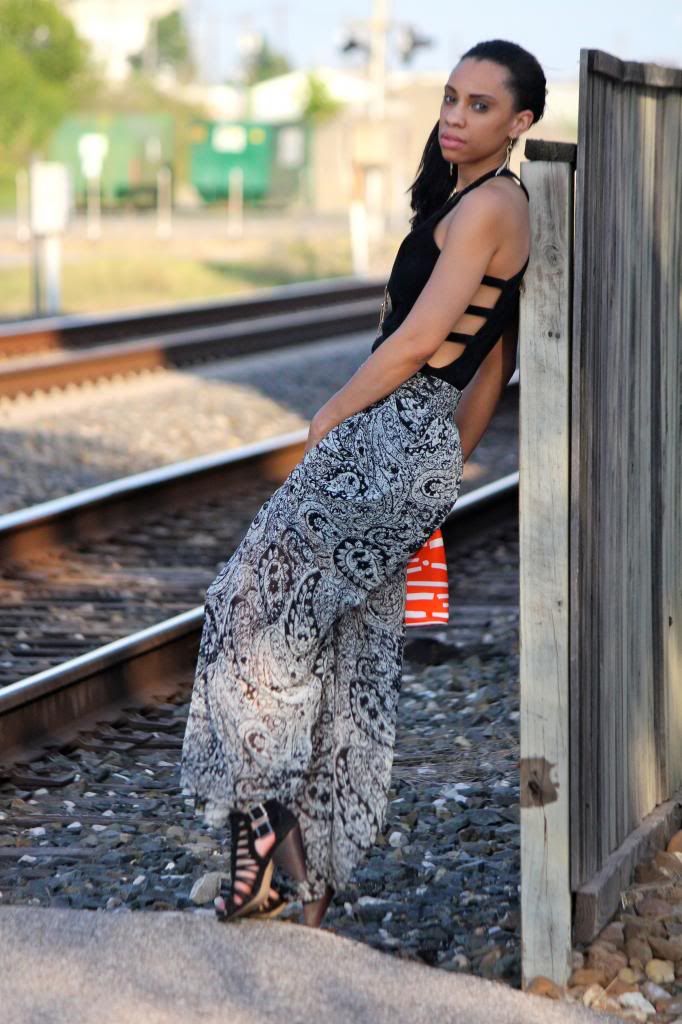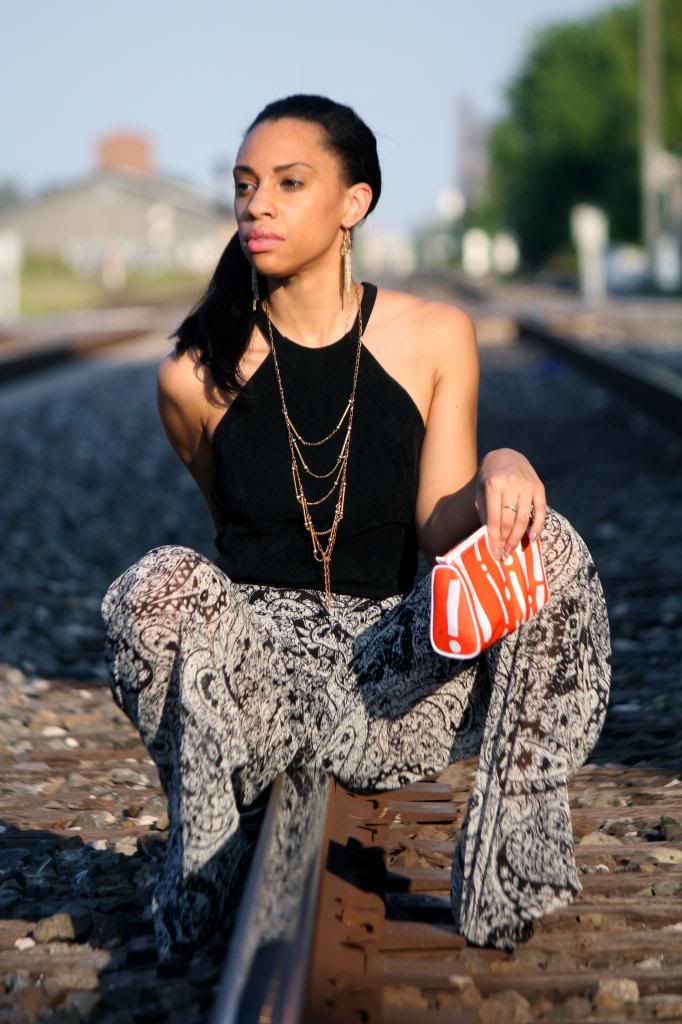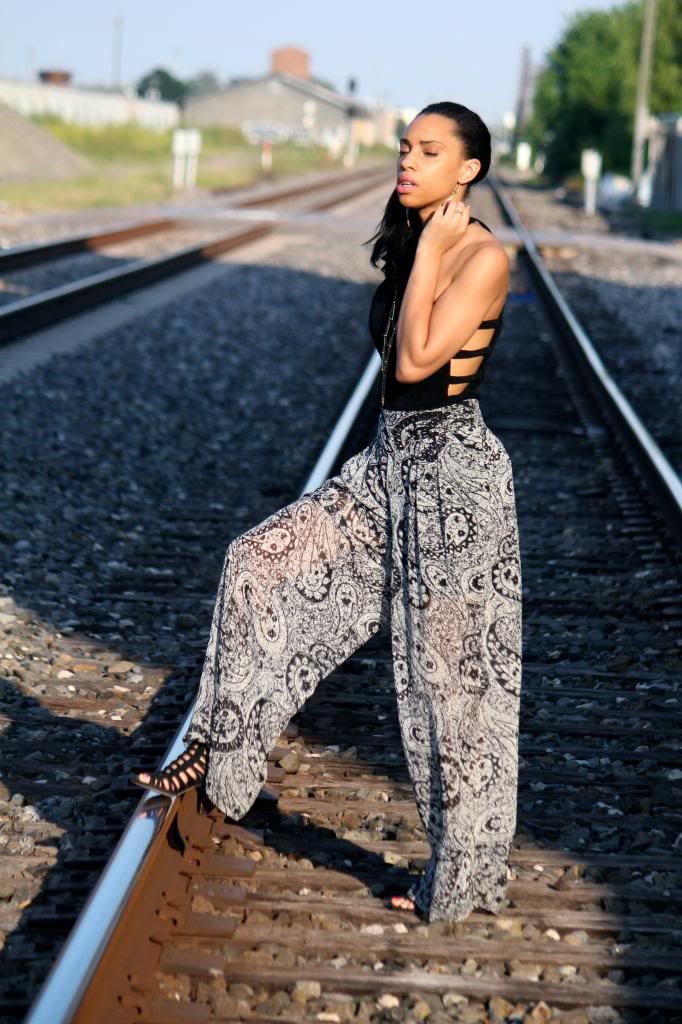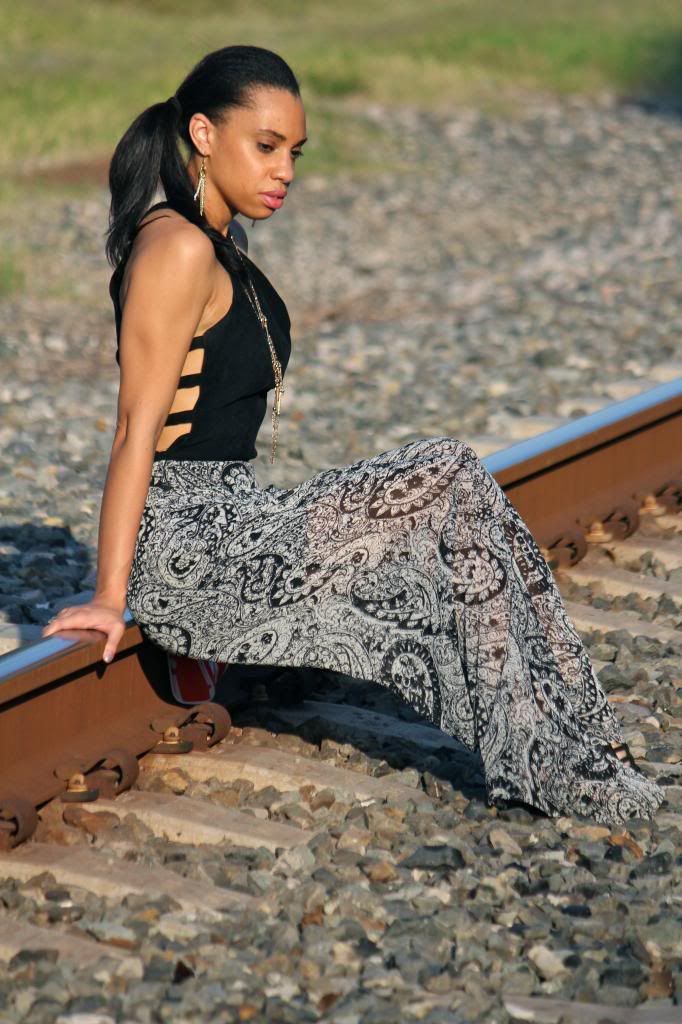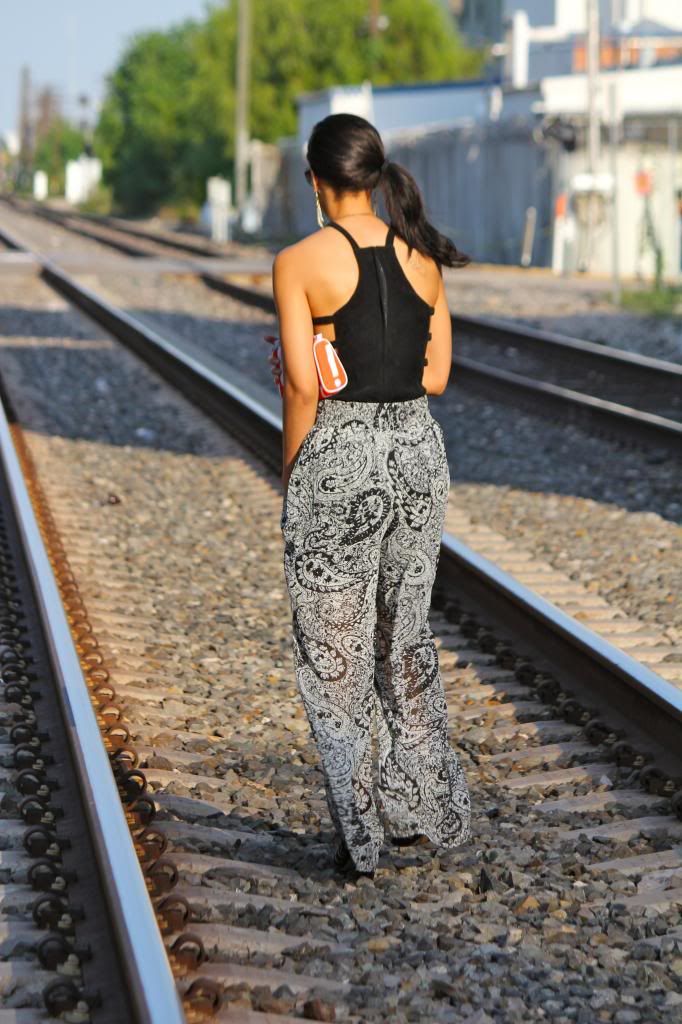 (Wearing: Black dress with cut outs - Vintage (Mom's closet) Wide leg trousers - Forever21 Heels - Vince Camuto Orange Make-up Bag - Clinique)
T
here is no other color that embodies chic like all black everything. Fashion has always had love affair with black ever since Coco Chanel said "Every girl should have a little black dress."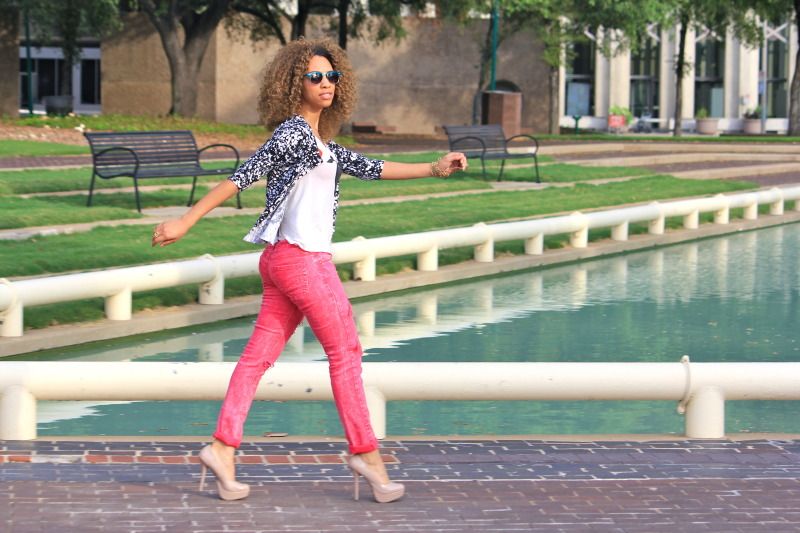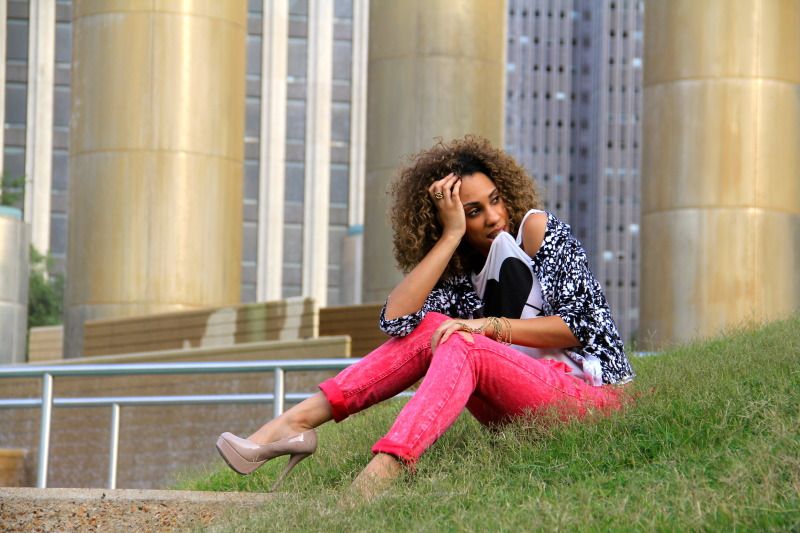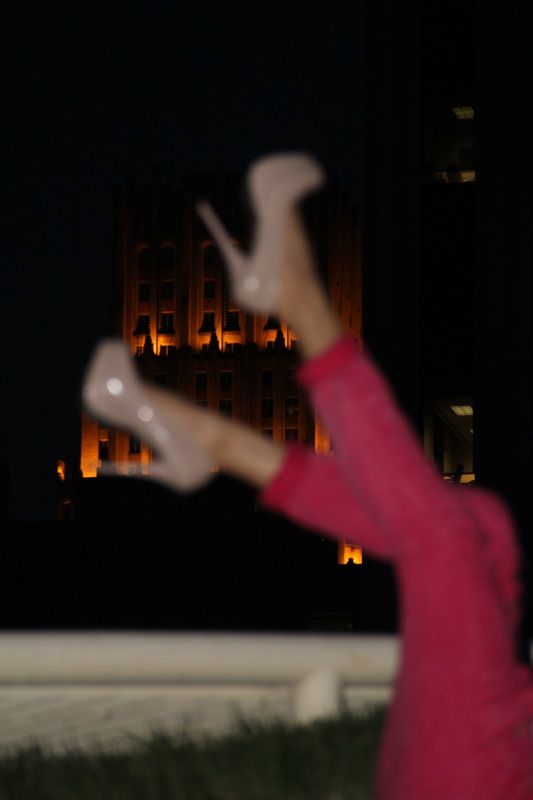 I
have always longed for the day when the wedge sneaker would be back in full effect. I remember this trend from the days of school girl crushes, the Britney Spears take-over and 11 o'clock curfews. Your age starts to show when you see a trend and say, "Hey, we used to wear that." Honestly, I never thought I'd see the day so soon.
It is my belief that you will be seeing this a lot this Fall. The wedge sneaker can be dressed up or down. It can instantly edge up any outfit. I plan on relying heavily on this footwear this Fall. I am looking for a pair to snatch up now.
I hope you all had a wonderful weekend.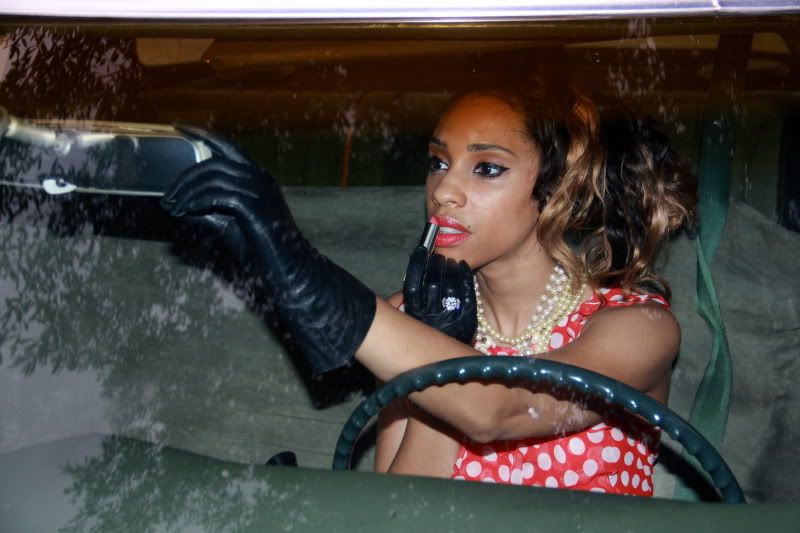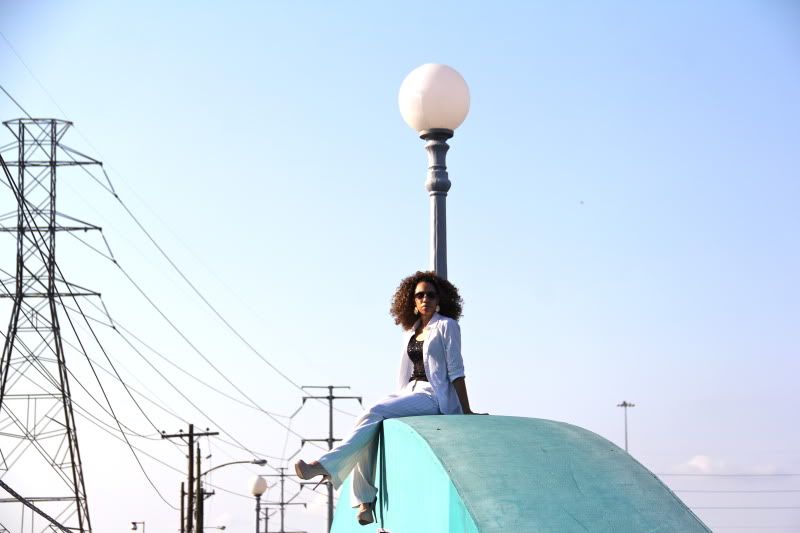 Thrifted shirt: Banana Republic Thrifted pants: The Limited Tank Top: Agaci Sky high heels: Charlotte Russe Sunglasses: DVF Earrings: Forever 21
Leather Jacket: Armani Exchange Satin top: Ann Taylor Romper turned shorts: Forever 21 Shoes: Bakers Clutch: Vintage Chanel Sunglasses: Diane Von Furstenberg
1..Sequined collar blouse $39 stylebymarina.com, 18 Karat gold earrings $865 Net-a-porter.com, Camel suede heels $115 Chinese Laundry, Vero Moda lace shorts $23 Houseoffraser.com, Model Nastygal.com
2. Sequined collar blouse $39 stylebymarina.com, Silver Skull ring $40 badassjewelry.com, Ray Ban sunglasses $150, Platform heels $230 Jeffrey Campbell, DVF shorts $475
Dress: Love Couture Scarf:
Thrifted
Skirt:
Thrifted
Hose: Armani Exchange Tennis Bracelet:
Swarvoski
(Anniversary gift) Platforms: Charlotte
Russe