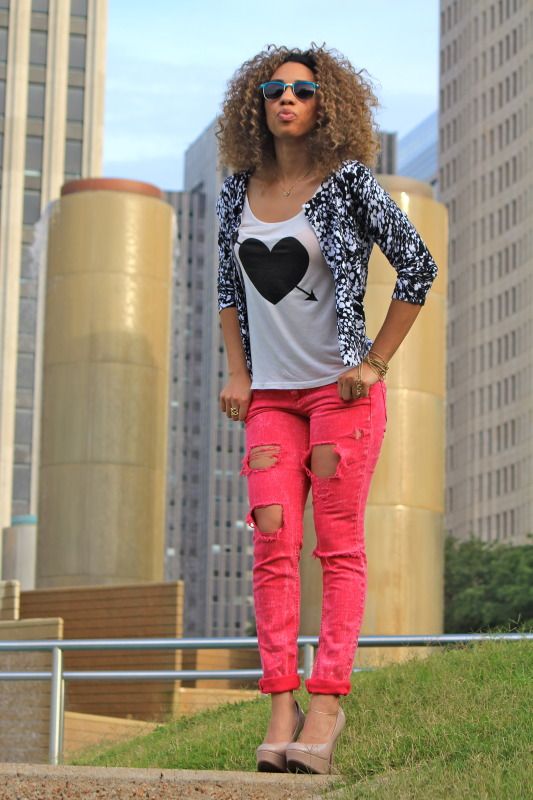 Sunglasses:
I got them at Marshall's for $1. The cash rep. couldn't believe my find. She tried her hardest to have a manager override that price because it was "too low" according to her. Wish for the day: I wish she wasn't such a hater.
Heart Necklace
:I got this gold necklace a while ago from my Mom's ex. He had good taste in jewelry.
Ring:
This was a splurge purchase at Target. I love the ring, it's a statement piece.
Necklace turned Bracelet:
I forgot where I got the necklace from but it worked out great as a bracelet/ ring.
Pumps:
Nude/naked platform pumps I bought them at Charlotte Russe.
Ankle Bracelet:
I loved my anklet. I bought it from Dillard's a while ago but, I just recently broke it... "Oh the Horror!" Now, I'm sad all over again.