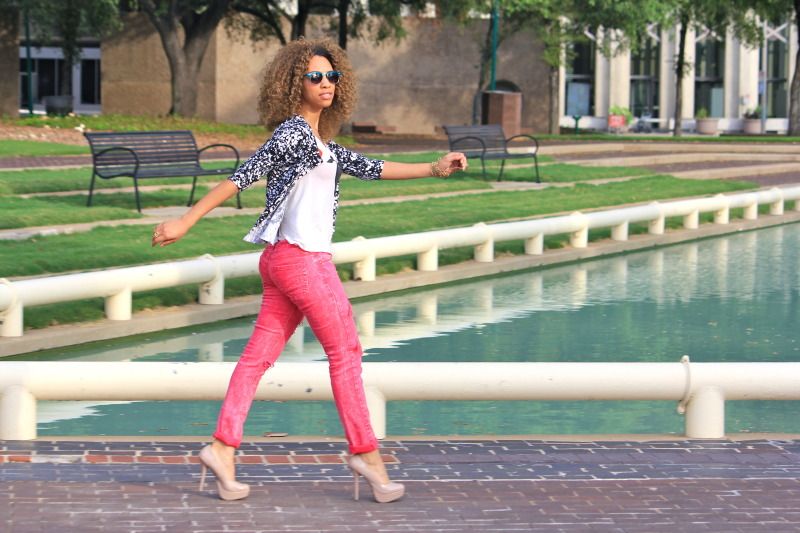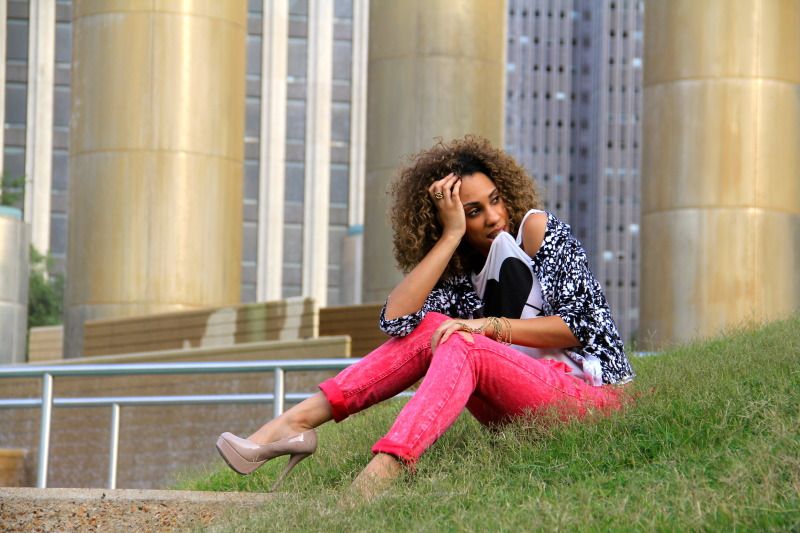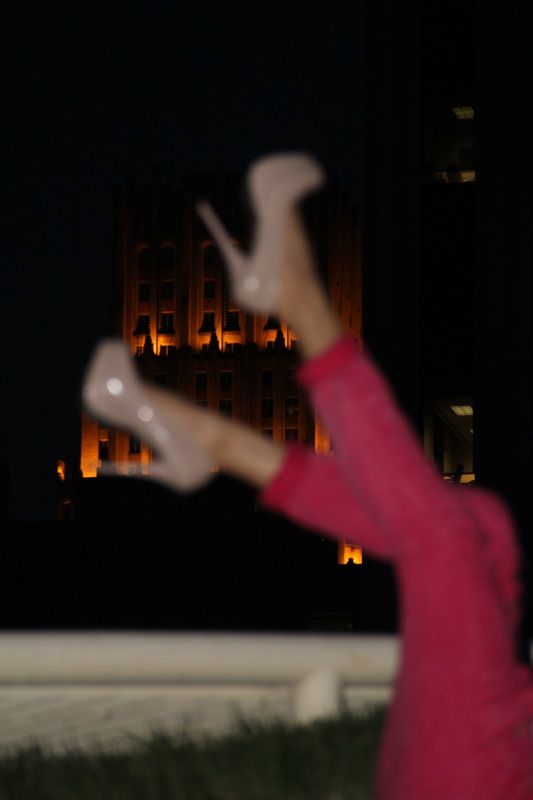 Wearing : Sunglasses from Marshalls *Treasure Find for $1, Cardigan thrifted, Tank from H&M, Colored skinnies from Urban Behavior DIY holes, Shoes from Charlotte Russe
T
his is a new beginning. Where have I been? I took time to myself without social media, the Internet and other distractions. In this time I meditated, I prayed and I patiently waited for answers. In my mind, I traveled to my past to figure out what my heart truly wanted. The answer became very clear...Fashion, I love clothes. I decided to go back to school to study Fashion, more specifically Fashion Merchandising.
Today I launched what was formally known as Tarah and the City to the new and improved Take me to Tarah. Take me to Tarah, is my opportunity to be my authentic self. I truly hope you enjoy the journey and I hope you will stay awhile. Thank you for being patient and I hope you missed me a little. I missed you all!
Back to business, one of my favorite projects were distressing my hot pink skinny pants. It was pretty random when I did it and now I keep getting mysterious holes in them but, it works. In case you're curious I will talk about my accessories in tomorrow's post.